Why choose us?
✅Fast and safe transportation of goods; ✅Excellent customer service (in Lithuanian, English, Russian); ✅Best price ratio; ✅Long years of experience.
UAB Tomeka logistics JSC TOMEKA is a growing company. Within a relatively short period of practice, we have proved to be a reliable company due to the high quality of services and fast realization of orders. We offer unlimited logistics solutions all over the Europe and pay attention to transit and export to Eastern Europe. We manage FTL- full truck loads and LTL- part loads transportation in Europe and NVS countries. We put the client's needs fulfilment in a first place. Company JSC Tomeka intention is the balance between the quality and the price. Our mission: to provide our customers and partners the best services of cargo transportation to and from the European Union Countries
.
We are seeking- so that the price-quality ratio meets your expectations.
Our mission - to supply the best conditions for cargo transportation both for export to and imports from Western Europe and the CIS countries. 
Our services
Services: • Road cargo transportation • LTL (Less than truckload) shipping- Small freight transportation • FTL (Full truckload) shipping- Full freight transportation • Multimodal transportation • Customs Clearance • Cargo insurance • Transportation of dangerous goods • Export and import customs clearance. • Support of International Financial Operations • Full information on process of cargoes movement "TOMEKA" - ensures control over client's cargoes and pays attention to their needs.
Main routes (FTL&PTL)
Full and partial shipments throughout Europe (imports and exports)

Baltic countries
LT-LV-EE-LT
LT-EU-LT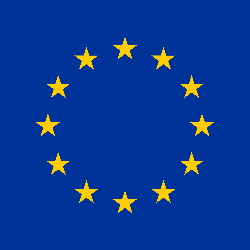 Export and import
LT-EU-LT
LT-EU-LT
Contacts
Contact the contacts listed or through the inquiry form
| | |
| --- | --- |
| | |
| | |
| | |
| | |
| | |
| | P. Vileišio g. 16-66, LT-10306 Vilnius |